Legal Online Gambling in Ontario
Both real money Ontario sports betting and real money Ontario online casino gaming were regulated in the province in early 2022. In a brief span, many operators applied for their Ontario licenses and were approved, creating an emerging and competitive market.
Today, Ontario players have access to many quality casino operators and sports betting platforms that provide a safe and fully regulated environment.
In this guide, you will find all the crucial information about Ontario online casino apps, mobile sports betting, and other forms of online gambling available in the province.
In Ontario, online gambling is supervised by the Alcohol and Gaming Commission of Ontario (AGCO) and iGaming Ontario (iGO), the province's gaming regulatory bodies.
Keep reading and learn how to wager real money online in Canada's biggest province and where you should go for safe and secure online gambling options.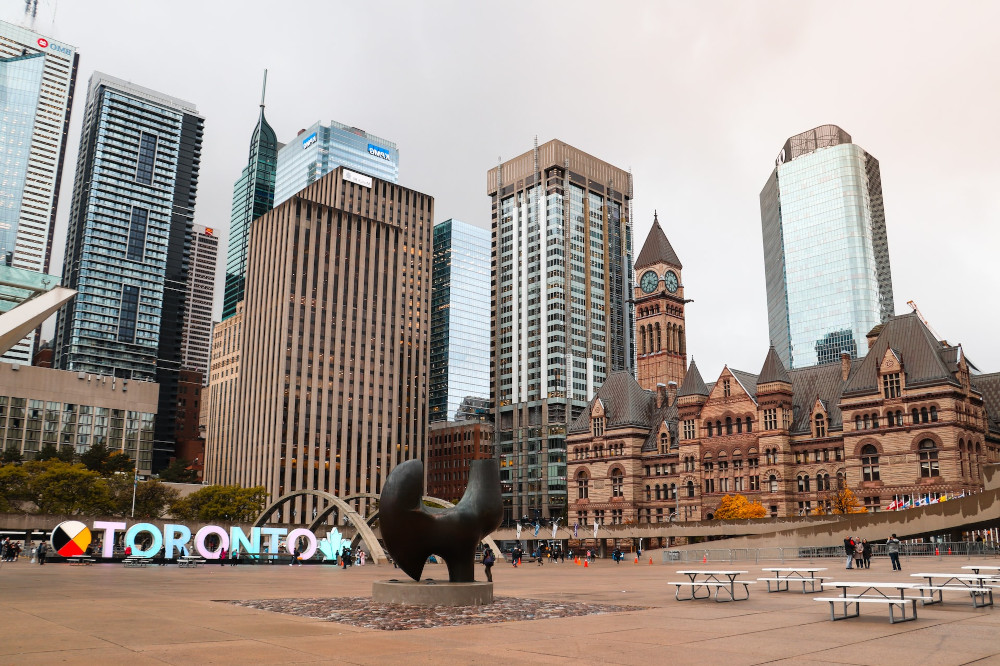 Types of Online Gambling Available in Ontario
Ontario is the only Canadian province where online gambling is fully legalized and regulated. Players in this region can enjoy fantasy sports competitions, sports betting, online casino games, and online poker, offering plenty of variety for everyone involved.
Legal Online Casinos in Ontario
On April 4, 2022, the first Ontario online casinos launched under the new law, with brands like BetMGM Casino Ontario, DraftKings Casino, and Party Casino all going live under new licenses issued by iGaming Ontario.
The number of Ontario online casino apps has only grown, with over a dozen casinos launching in the province, offering players plenty of options. Today, players have access to many top-tier online casinos offering the best games, quality mobile apps, and everything else one could expect in today's day and age.
Our detailed Ontario online casino reviews will give you a deeper insight into each operator you can sign up with and play at, so check those out to find out which online casino best meets your criteria.
Legal Online Sports Betting in Ontario
Residents of Ontario have access to many quality online sportsbooks powered by leading gaming companies. These betting sites cover a variety of popular sports and betting markets and offer very competitive odds.
The same goes for mobile sportsbook apps. All operators offering their services in Ontario provide mobile apps for Android and iOS alongside mobile-ready websites, securing full access to their platforms around the clock and all over the province.
Private companies could not run online sports betting in Ontario for a long time, and previously no such license could be acquired. This changed in August 2021, when Bill C-218, the Safe and Regulated Sports Betting Act, became law.
Thanks to the Act, provinces could now regulate online gambling, quickly leading to the first Ontario sports betting apps launching in 2022.
Legal Online Poker in Ontario
Online poker launched in Ontario on the same day as online casinos, with new operators still emerging on the market and joining the fold of licensed Ontario online poker apps.
Today, players can play real money Ontario online poker at many fully legal and regulated sites, including:
PokerStars Ontario
BetMGM Poker Ontario
888poker Ontario
GGPoker Ontario (in partnership with

WSOP

)
Online poker sites in Ontario offer various games, including cash games, scheduled tournaments, sit & go tournaments, and many other formats of Texas Hold'em Poker, Pot-Limit Omaha, and other poker games.
The incredible growth of legal online poker in the province continues with every passing day as Ontario-exclusive tournament series and other similar events bring players in the region plenty to look forward to.
Daily Fantasy Sports in Ontario
Unlike sports betting and online casinos, daily fantasy sports are widely considered skill games, making them legal across Canada.
DFS players in Ontario can freely play in real-money competitions and can do so at several reputable and high-quality DFS platforms that currently accept Canadian players.
Why Choose Legal Ontario Online Gambling Sites?

The AGCO regulates and oversees all gambling across Ontario, including both live and online gambling operations.
However, this body launched a subsidiary called iGaming Ontario (iGO), which regulates online gambling provided by private operators.

All licensed iGaming sites in Ontario are regulated by the iGO and offer the province's safest and most reliable online gambling options.
However, many unlicensed offshore gambling sites have also been accepting action from Ontario residents for years, creating plenty of confusion among players.
While it is possible to play at unlicensed sites from Ontario, there is minimal incentive to do so now that licensed sites exist.
Operators licensed by iGO are audited by the regulator and compelled to maintain a safe gambling environment, which means absolute randomness of all games, fairness in all aspects of operation, total transparency, and complete security of deposited funds.
Unlicensed offshore operators cannot provide any safety or security. They often lure in players with outlandish offers, and some don't pay their winners, creating other problems for players. When issues arise, players are often out of luck as their local regulators have no jurisdiction over these sites.
If you want to feel completely safe while gambling online and don't want to lose your money or have your personal information sold by the operators, playing at licensed sites is 100% your best bet.
Should you have any dispute with an iGO licensed operator, you can file a complaint with the regulator, resulting in the dispute being resolved in the fairest possible way.
All sites regulated by the iGO are also fully legal and tax-paying companies, which means a portion of their proceeds go back to the community and towards socially beneficial programs.
Also, the responsible gambling practices that these operators adhere to ensure that you always have options to limit your play, which helps prevent problem gambling and gambling addiction across the board.
How to Know if an Ontario Online Gambling Site is Licensed, Regulated, and Secure
We have established that you should make sure you play at AGCO/iGO licensed online gambling sites, but how do you know if a site is legit? Here are a few clues you should look out for:
The

AGCO

Seal: The first thing to look for is the

AGCO

seal in the footer of the operator's website. These seals are issued to licensed operators as proof of license. If you click on the seal, you should be re-directed to the

AGCO

website, proving that the operator has the necessary gaming license.
Operating in Canada: While international companies own most licensed Ontario online casino apps and sportsbooks, they all have offices and staff in Canada. By ensuring a company's physical presence in Ontario, you confirm you are playing with an operator who can suffer legal consequences for any potential malfeasances.
Power of the Brand: Illegal offshore casinos and bookies are usually companies you have never heard of. Licensed Ontario gambling operators like BetMGM,

WSOP

, GGPoker, or PokerStars are all big companies with valuable brands in the gaming industry that are widely known to players.
Premium Customer Service: Ontario licensed gambling sites to offer premium customer care, manned by native English speakers and available around the clock. By ensuring they serve their customers properly, these brands ensure the integrity of the game and the security of everyone involved.
What to Look for When Choosing an Online Gambling Site
To this date, plenty of online gambling operators have been approved for operation in Ontario across all the verticals. This means your choice of online casinos, sportsbooks, and poker rooms in Ontario is extensive, and you will have some choices. Here is what to look for when deciding which operator to sign up with:
Platform Quality
When choosing among the various Ontario online poker apps or other gambling apps, check out the different platforms and how they perform on your device of choice.
Whether you prefer to play on your PC or mobile device, ensure that the platform is fully compatible and offers a high-quality gameplay experience.
The best online gambling platforms offer many game options, quick and seamless navigation, and ultimate compatibility with all devices and internet browsers.
Make sure you select the platforms that have the most to give in these terms so you can enjoy your gambling sessions to the maximum every time.
Mobile Gambling Apps
If you are a player who likes to play their games on the go, making sure your operator offers solid mobile gaming options is imperative.
Many operators offer instant play mobile platforms, but downloadable Ontario online casino apps often give a much higher quality mobile experience.
If you want the best way to play on your phone or tablet, pick one of the operators that focuses on mobile gaming and provides you with the right option for your mobile phone or tablet.
Customer Care
All serious online gambling operators in Ontario offer some form of customer support, but not all are equal. We highly recommend playing with operators who take their customer support department seriously.
While you may not need customer support most of the time, it makes all the difference when you need it.
Customer care will come into play when you run into trouble with the site or can't figure out how to resolve an issue you are experiencing. If the operator can help you in such situations, you will be in a much better position than if you have to take care of such problems yourself.
Ontario Gaming Regulator Information
As a player living in Ontario, you will be best served by playing at online casinos licensed by the province's gaming regulator, iGaming Ontario (iGO).
iGaming Ontario was formed as a subsection of the Alcohol and Gaming Commission of Ontario, the broader gaming regulator in the province, in charge of all forms of gambling. The iGO was formed to oversee the licensing and operation of online gambling sites in the province owned by private companies.
Any gambling operator looking for a presence in the newly regulated market can apply for a license, with the application approved or denied by the iGO.
Once a gaming license is granted, the operator will receive an AGCO seal, which they display on their website, showing they are a fully licensed gaming operator in Ontario.
Playing at licensed Ontario gaming sites, you will have the complete protection and safety associated with such a license and the option to bring up any dispute or claim with the iGO.
Players with such complaints can file them with iGO via email at [email protected] or by phone at 1-833-55-iGame / 1-833-554-4263.
History of Ontario Online Gambling Legislation

Gambling in Ontario was first allowed in 1960 when the Canadian Criminal Code made some forms of gambling legal under certain conditions. The Ontario Lottery and Gaming Corporation (OLG) was set up in 1975 as the company to oversee most gambling activities in the province.
Ten years later, each Canadian province was given the authority to regulate its land-based casinos when the internet was still in its infancy. In 1992, the Gaming Control Act was introduced, and land-based casinos were further regulated.
In 1998, all Ontario casinos fell under the jurisdiction of the AGCO, which effectively became the provincial regulator. In 2015, this company launched Playolg.ca, the first online casino in Ontario run by the government.
In 2018, Bill C-218, the Safe and Regulated Sports Betting Act, was introduced. The Bill passed in 2021, allowing provinces to regulate online gambling operations. This led to a big push for legal online gambling in Canada's most populous province, Ontario, where about 40% of all Canadian residents live.
On April 4, 2022, the first Ontario-based online casinos, sportsbooks, and poker sites launched, paving the way for the future of Ontario online gambling.
Responsible Gaming Resources in Ontario
Online gambling can be entertaining, but it can also become dangerous if the hobby turns into something more than that.
Since gambling can be addictive, the Ontario gaming regulators took it upon themselves to help players experiencing a gambling addiction or any form of problem gambling through several responsible gaming resources and practices.
Players playing at regulated Ontario iGaming sites have many tools at their disposal. This includes setting time, deposit, and betting limits on your accounts and entirely self-excluding yourself from play at your request.
These are only the most immediate tools you can use, but several other resources can help you if you or someone you care about is experiencing issues with problem gambling.
Some of the following organizations can help you out and will do so most discreetly and privately possible:
OLG's Play Smart
1-866-531-2600
https://www.playsmart.ca/
Responsible Gambling Council
1-416-499-9800
https://www.responsiblegambling.org/
Connex Ontario
1-866-531-2600
https://www.connexontario.ca/
FAQ
Is online gambling legal in Ontario?
Yes! The province of Ontario has legalized online gambling and launched the first licensed sites on April 4, 2022, with many other operators joining since.
What types of online gambling are allowed in Ontario?
Online casinos, sports betting, DFS, and poker sites are all legal in Ontario. You can play real money online poker, play casino games, and bet on sports at many regulated iGaming sites.
Can I gamble at Ontario-licensed sites outside of the province?
No! If you are registered with one of Ontario's licensed iGaming sites, you can only play on it while you are within the province's borders.
What is the minimum gambling age in Ontario?
The minimum gambling age in Ontario is 19. You must be at least 19 years old to join any licensed online gambling site in the province.
Can I play on my mobile device?
Yes! Ontario online casino apps allow players to access games and other parts of the platform using their mobile phones and tablets. Sportsbooks and online poker apps are also available for the ultimate mobile gaming experience.