The Canadian province of Ontario is not only the largest legal and regulated market for online poker in North America but also one of the newest.
Today, Ontario poker players can play real money games at sites like 888poker Ontario, PokerStars Ontario, partypoker Ontario, BetMGM Poker Ontario, and bwin Ontario, all of which offer both cash game and tournament poker games.
The regulated real money Ontario online poker market went live on April 4, 2022; since then, several popular operators have launched one or more skins in this province.
On top of the ones that are up and running, many other online poker operators are awaiting their gaming licenses from iGaming Ontario (iGO), the province's online gambling regulator.
This guide will teach you all you need to know about playing online poker in Ontario. We also provide the most comprehensive Ontario online poker reviews, so you can pick an operator, sign up, and get right into the action!
Check out our list of legal and regulated online poker operators in Ontario, and start playing today!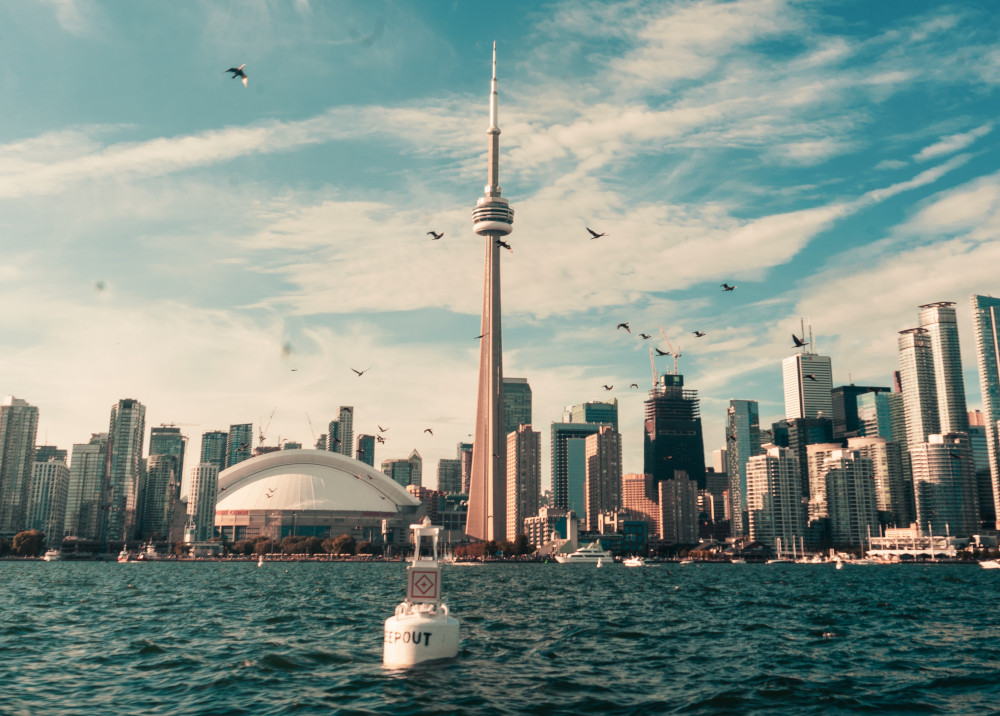 Ontario Online Poker
📢 Status
Licensed private operators can offer real money online poker legally in Ontario
📅 Market Launch Date
April 4, 2022
🔥 Hottest Poker Sites in Ontario
PokerStars, GGPoker Ontario, BetMGM Poker, 888poker, PartyPoker
🏆 Top Tourneys
PokerStars' Ontario Championship of Online Poker (

ONCOOP

) & Spring Championship (

ONSCOOP

), BetMGM Poker Network's Ontario Poker Championships,

WSOP

Online Circuit Series &

WSOP

Online Gold Bracelet Series on GGPoker.ca, 888poker's Mystery Bounty Festival & XL Winter Series
⚖️ Regulator
Alcohol and Gaming Commission of Ontario (

AGCO

) & iGaming Ontario (iGO)
🔞 Legal Gambling Age in Ontario
19+
The Best Online Poker Sites in Ontario
The online poker market in Ontario is still relatively new, but several operators are already fully licensed and offering games across desktop and mobile platforms. As many operators were eager to launch in Ontario, Canada's most populous province, players now have many options for rooms to play at. Based on our comprehensive rating and review process, we have determined that these are the best online poker rooms in Ontario:
PokerStars Ontario
Canada has always been a big market for PokerStars, and many were eagerly waiting for the official launch of PokerStars Ontario, which finally took place on June 28, 2022.
PokerStars Ontario runs on the same award-winning platform it uses in other jurisdictions, offering players an opportunity to play popular game formats, including ZOOM and Spin & Go's, which are unique to PokerStars.
Besides this, PokerStars ON offers a massive daily schedule of poker tournaments across all stakes and game variations.
Special tournament series such as the Ontario Platinum Series and ONCOOP have already seen their first iterations on the site and have both been big successes. You can be sure that more exciting tournament series are coming to PokerStars as the room continues to grow and expand.
Sign up for PokerStars Ontario and get ready for some hot tournament action or check out our in-depth PokerStars Ontario Review.
GGPoker Ontario

GGPoker Ontario, in partnership with WSOP, was the most recent online poker operator to launch in the province thus far, but it is by no means the least.
The WSOP brand — famous worldwide for its renowned World Series of Poker live series in Las Vegas, the biggest live poker event of the year — brings something unique to online poker in Ontario. For the first time, Ontarians can compete in exclusive installments of some of the world's most prestigious online poker tournaments — WSOP Online Gold Bracelet Series and WSOP Circuit Online Ring Series — from the comfort of their own homes.
Yet, this is not the only advantage of playing at GGPoker Ontario. The site is powered by GG's world-renowned software, one of the best online poker platforms in the world. This platform offers more unique features and gameplay options than most others and is one of the very best out there.
Playing at GGPoker Ontario, players can access a variety of daily guaranteed poker tournaments and cash game tables at all stakes in both NLH and PLO.
Sign up for GGPoker Ontario and start your quest for that famous bling or head to our comprehensive GGPoker Ontario Review to learn more.
BetMGM Poker Ontario Network

BetMGM is a big name in the gaming world, and following its brilliant success in the US, it jumped at the opportunity to expand northward, launching its first jurisdiction outside the United States with a trio of its brands.
In partnership with partypoker, BetMGM entered Ontario and launched three separate Ontario real money poker sites on the same network — BetMGM Poker Ontario, partypoker Ontario, and bwin Ontario.
These three poker rooms share liquidity within the province, meaning the player pools are intermixed. Players can play against one another across the three platforms, now creating the only Ontario poker network.
Across the BetMGM Poker Network in Ontario, players can play all variations of poker, including tournaments, cash games, fast-forward poker, SNGs, and much more.
Like its competitors, BetMGM Poker Ontario offers several guaranteed prize pool tournaments every day, providing plenty of opportunities to turn a modest buy-in into a large first-place prize.
Learn more in our BetMGM Poker Ontario Review or download the BetMGM Poker App and start playing on Ontario's first and only multi-skin network!
888poker Ontario

Of all the online poker apps in Ontario, 888poker was the first to launch on April 4, 2022. The same day regulated online gambling launched in the province, 888 went live with its online casino, sportsbook, and poker room and began taking real money wagers.
The operator had an excellent infrastructure in place for the launch, using its award-winning software to provide players with immediate access to a premium poker gaming experience. A great number of daily tournaments with ambitious guaranteed prize pools were put on the schedule from day one, many of which overlaid day after day.
888poker Ontario launched its desktop platform and the mobile app immediately to conquer as big of a market share as possible. By offering sponsorship deals to local online poker players, the poker room started strong and got more exposure than many of its closest competitors.
Sign up for 888poker Ontario and see the province's first poker operator has to offer.
Ontario Online Poker Facts
Ontario Real Money Poker Sites
Online poker has been live in Ontario for some time, and the number of poker operators keeps growing. The very first to launch was 888poker Ontario, which dealt its first hands on the very same day that online gambling became legal in the province and has been offering a variety of cash games and tournament tables ever since.
The following day, BetMGM Poker Ontario went live and took its first wagers on Day Two of the market. Since then, the great BetMGM Ontario Poker Network has expanded with three separate skins — partypoker Ontario, bwin Ontario, and BetMGM Poker Ontario — all sharing liquidity across the network, which means players playing with three different brands all play together at the same cash game tables.
One of the biggest online poker operators in the world, PokerStars, trailed behind the first wave of operators, going live in Ontario in June. Before its switch to the regulated space, Ontario poker players had access to PokerStars via its international license. On the global platform, players could play against other plays located all over the world. However, as the regulated Ontario online poker market is a segregated market, per its license, players at PokerStars Ontario — and every other regulated room in the province — can only play with other players within the province.
The much-awaited WSOP/GGPoker Ontario platform finally launched in October 2022, allowing Ontario players to compete for that coveted WSOP bling. For the first time, Ontarians could play in Ontario-exclusive WSOP Online Bracelet Series and WSOP Online Circuit Ring Series. For its Ontario platform, WSOP strayed from its usual 888poker partnership, this time teaming up with GGPoker for its software. Ontario players can now compete for bracelets and rings, take part in cash games, and take part in other iconic WSOP tournaments on one of the best online poker apps in the world.
Today, several other online poker operators are awaiting the final approval of their online poker platforms in Ontario, with iGaming Ontario and the Alcohol and Gaming Commission of Ontario carefully vetting each application before granting a gaming license.
Who Licenses Online Poker in Ontario?

All gambling in the province of Ontario is overseen and regulated by the Alcohol and Gaming Commission of Ontario (AGCO). When online gambling was about to become legal, the AGCO created iGaming Ontario (iGO), a regulator specifically designed to oversee the work of online gambling operators.
All online poker gambling licenses in Ontario are now given out by the iGO, which also ensures that all operators adhere to all the conditions of their licenses, take care of all claims against the operators, etc.

It must be said that only private companies are under the jurisdiction of iGO. That still leaves the Ontario Lottery and Gaming Corporation (OLG), a Queen Corporation that continues to run some online gambling verticals for the state. Online casino gaming, lottery, and sports wagering can still be done via its site. However, the OLG does not provide any real money online poker in Ontario.
Ring-Fenced Online Poker in Ontario
For the longest time, Canadian poker players could play at international poker sites. Although this was always somewhat of a gray area, the authorities in Canada never did much about it. Now that online poker in Ontario has become legal and regulated, online poker operators must abide by the rules of the regulators and have a proper license to deal real money online poker games.
Offshore poker sites looking to get licensed in Ontario could continue providing services to Ontario players while their licensing process is underway. GGPoker and PokerStars both took advantage of this policy. They continued to operate via their international licenses for several months following the regulated market's opening before switching to an Ontario-only platform.
A handful of international poker sites continuing to serve Ontario players were given a deadline of October 31, 2022, to cease their grey market operations and begin the licensing process. Once the licensing process was complete, operators had to close off the player pool and only allow Ontario players to play with each other in a ring-fenced environment.
There is some talk of a potential inter-province compact, which would allow Ontario players to play with players from other parts of Canada. A similar deal already exists between the provinces of British Columbia, Quebec, and Manitoba through their IGT Poker client.
Shared liquidity across the Canadian provinces may be a pipedream, but some operators already share liquidity within Ontario's borders. BetMGM Poker, partypoker, and bwin all combine to form the BetMGM Ontario Online Poker Network, which allows them to share their player pools and gives players access to more games, more tables, more tournaments, and higher guarantees.
Ontario Online Poker and Other Canadian Provinces
In April 2022, regulated online poker was launched alongside online casino gaming and mobile sports betting in Ontario. Ontario is the first and, so far, the only province to allow private companies to operate legally within a regulated market, begging many questions about the future of online gambling in Canada.
How Does the Ontario Online Gambling Market Work?
Once the Canadian provinces could decide their destiny regarding online gambling, many proposals were suggested.
Yet, only the government of Ontario, the country's most populous province, acted upon this and allowed private companies to take a piece of the cake that was previously limited to government-controlled entities such as the OLG.
By allowing private operators to obtain gaming licenses, Ontario has opened many opportunities and created a better betting landscape for the end users, leading to more taxes for the community.
However, Ontario remains isolated, and its liquidity can only be shared within the province's borders. Whether players play in standalone rooms or rooms that are part of a network like the BetMGM Poker Network, the rest of the Canadian market remains unavailable.
Will Canada Get Shared Liquidity?
The best way to advance online gambling in Canada would be to allow players from different provinces to play together, especially online poker, where liquidity is so important.
Yet, no proposals are on the table at this time for Ontario to share liquidity with other states despite a similar compact currently existing between Manitoba, British Columbia, and Quebec. It is important to note that those provinces share liquidity between government-operated sites that don't offer online poker.
While the current climate is unfavorable for interprovincial play, this could all change in the future. Ontario may serve as an example for other provinces, such as Alberta, to introduce legislation allowing private companies to operate legally within their borders. This, in turn, could lead to a natural alliance between the provinces for liquidity.
Creating an interstate poker network is just as slow in Canada as in the US, and it remains to be seen if time allows different provinces to work together on online gambling in the future.
FAQ
Is online poker legal in Ontario?
Yes! Online poker is legal in Ontario, and players may play at any of the licensed online poker sites in the province. Only sites with proper licenses issued by iGaming Ontario may now offer real money online poker in Ontario.
Are poker tournaments legal in Ontario?
Yes! Online poker tournaments are a part of the regular offer of all the most prominent poker providers in the province and are perfectly legal to play in. You can play real money tournaments or participate in freeroll tournaments if you don't want to risk anything in the process.
What online poker rooms are available in Ontario?
Quite a few Ontario online poker apps have already obtained licenses and launched, including PokerStars Ontario, GGPoker Ontario, 888poker Ontario, BetMGM Poker Ontario, partypoker Ontario, and bwin Ontario. These sites are 100% legal and safe to play at.
Can Ontarians win online
WSOP

gold bracelets, and where?

Yes! Online WSOP tournaments are played at GGPoker Ontario, offering players an opportunity to win genuine gold WSOP bracelets, just like those you can win in Las Vegas.
Which online poker sites in Ontario have the best tournaments?
Ontarians can look to several excellent poker sites for hot tournament action. PokerStars Ontario offers the most daily guarantees and plenty of special tournament series. GGPoker Ontario offers some of the best higher buy-in and regular WSOP and WSOPC events online.