There are big changes happening to online poker in Canada at the moment with the largest province in the country, Ontario, moving to regulated online gambling. That means major operators like PokerStars are putting a lot of focus on the new market of nearly 15 million people and the Canadian contingent on the operator's Team Pros will certainly help spread the word.
For any operator trying to gain prominence in a certain area, ambassadors and sponsored poker pros are a key way to increase exposure. For PokerStars in Canada right now, those duties fall largely on the shoulders of two Canadian players — Arlie "Prince Pablo" Shaban and Parker "Tonkaaaa" Talbot.
Talbot and Shaban are both experienced online poker players with a strong social media and Twitch presence, but they come to the game of poker from different directions and likely fill different niches for the operator. While Shaban used the celebrity that he gained through his appearance on Big Brother Canada to move into a poker career, Talbot was focused on poker from the start.
Of the two, Talbot is certainly the more accomplished poker player, with well over $6 million in online wins and about $5.5 million of that coming from PokerStars action alone. While Talbot has been playing nosebleed stakes for a while now, Shaban is on his way up the stakes with a goal to move into bigger and bigger games. Both players play online poker in Ontario, making them obvious candidates for local market exposure.
Parker "Tonkaaaa" Talbot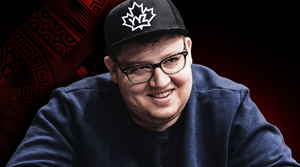 Talbot joined Team PokerStars Pro Online in April of 2021 alongside Sam Grafton from the UK. The announcement came during the 2021 edition of SCOOP and Talbot was excited to join the team.
"After the announcement on the live stream, I fired up a couple of SCOOP tables including the $5K and it was really fun to see the red spade next to my name," he told the PokerStars Blog shortly after the announcement.
Talbot got into poker early as an 18-year-old while going to school at the University of Ottawa and, looking back, Talbot thinks his young student self wouldn't have believed his later success. "If you'd have told 18-year-old Parker he'd one day become a PokerStars Pro, he definitely would have just laughed at you," he said when he joined the team.
Talbot seems to have bonded well with his teammate Sam "SamSquid" Grafton. He expressed a lot of affection for his British teammate to the PokerStars Blog. "I have love every second of the day for Samuel."
While he goes on to call Grafton a loudmouth in his next breath, he cops to the same thing himself, bonding with Grafton over their outspokenness. "We're the jesters of the court, more or less." Check out Talbot's online action at his Twitch channel.
Arlie "Prince Pablo" Shaban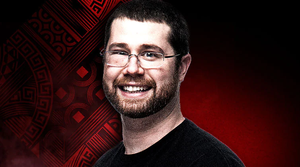 Arlie "Prince Pablo" Shaban's rise to poker prominence took a somewhat different path, Shaban got his first taste of fame when he appeared on season 2 of Big Brother Canada, finishing 8th out of 15 houseguests.
The Stouffville, ON native was unemployed when he got onto Big Brother Canada. He had a degree in Business Communications but didn't really find his calling until he saw his friend and fellow Big Brother Canada contestant Kevin Martin streaming poker on Twitch. Inspired by Martin's success, Shaban began his streaming career with a bang, running for 125 consecutive days and about 1,000 hours.
Shaban is a tournament specialist, playing in the mid-stakes up to the $44 level. One of Shaban's biggest scores came in 2021 during the Blowout Series on PokerStars when he took down a $22 PKO event for nearly $20k in prizes and bounties.
While he took a different path than most to his poker success, Shaban is certainly a player to watch. His Twitch stream is a great addition to the Team PokerStars Pro Online roster, and he is looking to keep improving. His goal is to keep moving up the online stakes and also to start playing more live tournaments.
With both players from Ontario, it seems clear that they will be a big asset to PokerStars as it tries to find a name for itself in the newly regulated Ontario online poker market.
Learn more about PokerStars and other Ontario operators in pokerfuse's Ontario Online Poker Reviews »